June 24, Notes from the Editors:
I started writing this article on Thursday, June 16 and eventually published on Thursday, June 23. Around the same time we published this article, Matt Mullenweg engaged in a "vibrant" discussion on Twitter about GoDaddy's effect on the WordPress community. This article does not engage with that discussion.
After publishing this article, Matt Mullenweg reached out and shared some brief answers to some of the questions below. We've included them throughout the article, unaltered and unedited.
I'm a Matt Mullenweg fan. When I look out at the sea of tech oligarchs and CEOs, I'm extremely grateful that WordPress is being led by Mullenweg and not someone like Musk or Zuckerberg or whoever put Matt Damon in that "Be All You Can Be" parody commercial for cryptocurrency.
Unlike some of these other tech industry leaders, Mullenweg comes across as a guy who is genuinely introspective and cares about ideas like "democratizing publishing." He's been at the forefront of remote, distributed work and open source software. Compare that to Musk who, despite his clear success and innovation, is trying very hard to convince us he has the emotional capability to enjoy his vast wealth and isn't a socially-isolated humanoid robot trying to redo middle school by buying the entire cafeteria of cool kids (i.e. Twitter).
While at WordCamp Europe, Mullenweg sat down with Nathan Wrigley who, let's be honest, sounds like the most delightful person to talk to in the entire WordPress ecosystem (I'm available for a podcast, Nathan). While the interview was great, there was a nagging feeling in my mind that it would be amazing to see Mullenweg interviewed or on stage with someone in the WordPress space who wasn't on his payroll, or at least wanted to gently challenge him in his overall vision for the WordPress ecosystem.
Again, I'm a fan of Mullenweg, but once you control nearly a billion dollars in venture capital and hold the keys to the platform that powers almost half of the internet, I think it's fair to take a few hard questions from time to time, or at least lay out your thoughts once in a while on, I don't know, some sort of internet blog-type of thing (anyone know any?). Meanwhile, I am grateful Mullenweg is not another empty "thought leader" with grand and inaccurate visions for the future.
While I wouldn't want Steve Jobs as my boss, I do miss his passionate articles and fiery press releases explaining why he thought the way he did. I appreciated watching Jobs sit down opposite Walt Mossberg and Kara Swisher to field tough questions about the massive influence his technology company wielded.
I genuinely believe Mullenweg could answer my questions thoughtfully and that we would learn from those answers. I just haven't seen them asked before. So in the vein of my recent 5 Things I'd Want to See Improved in WordPress article, here's "5 Questions I'd Like to Ask Matt Mullenweg." And, again, I encourage you to share yours as well.
1. Five for the Future
I'm a fan of Five for the Future, but I've been trying to contribute to WordPress and it is really hard.
On the larger core projects, you feel like Clark Kent walking into the Daily Planet for the first time: You think you're coming to help, but you're actually getting in the way and you don't understand what's happening and someone snaps at you for posting in the wrong Slack channel and everyone is too overwhelmed to answer a question and it's completely discouraging. Yet for the experimental "feature" projects, contributing can feel like walking through a ghost town or that you're manning the oars on a rudderless ship to nowhere.
Your example was that a 5ftF contribution could be two hours out of your forty hour workweek. As someone who has tried this, I don't really think you can grapple in a productive way with something as complicated as the WordPress codebase and produce a meaningful contribution in two hours per week. It takes me longer than that to just scroll through the Making WordPress Slack, read the project wiki, browse the 4,000 open GitHub issues, and set up my local environment for testing. We've written recently that the older concepts of open source no longer apply as the scale and complexity of this project grows.
At WordCamp Europe, we saw the contrast between the largest contributor day ever and stalwart contributors like Courtney Robertson and Milana Cap expressing a need not just for additional volunteers, but a genuine plea for technical support and changes to the system itself in order to make progress.
WordPress feels like it is heavily steered by the paid "volunteers" who are fortunate enough to be given the resources to "show up" by large companies. And the largest complaints seem to about the inability of well-meaning users to make progress. Is there an antidote to the growing bureaucracy and inertia that's inherent in a project of this size?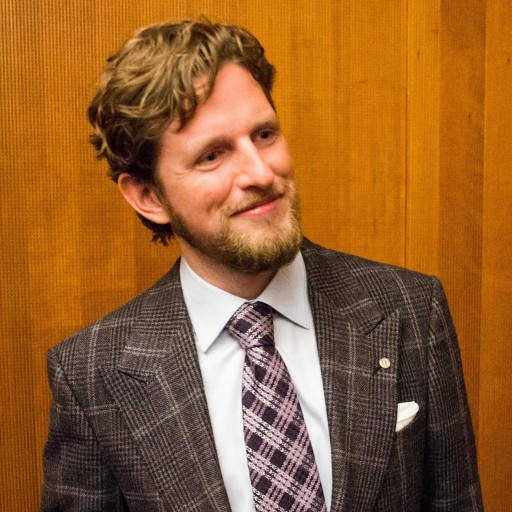 Matt's Response:
I agree that we need to make contributing easier, and have tighter feedback loops where contributors can see the results of their work and iterate. We have every-other-week onboarding meetups online, but it's pretty hard to find them right now. I was just talking to Josepha about this today.
2. Shopify vs WooCommerce, Open vs Closed
Looking at global numbers on BuiltWith, in every breakdown other than top 1m sites, Shopify is pulling larger numbers than WooCommerce. WordPress.com doesn't even seem to have an e-commerce landing page or onboarding flow we can send clients to, and I still can't set up WooCommerce for my clients without them sharing their WordPress.com username and password with me (as compared to Shopify's slick developer portal and strong extensibility).
When asked about seriously competing with Shopify, WordPress.com CEO Dave Martin offered an affirmative non-answer that felt oddly distanced from our day-to-day experience. When you recently highlighted the average Shopify user's high annual fees and compared them to basic WordPress hosting fees, it felt like a comparison to WooCommerce's high extension prices (or even Jetpack's annual fees) would've been more useful, if less flattering for Automattic.
If we started asking how many WordPress developers have sent clients to Shopify (or Squarespace) instead of WooCommerce, I think we'd get a lot of people looking down at their shoes and turning red. We want to bring these lower-budget client into the ecosystem, but Automattic's tools are years behind their competitors. How are open-source solutions like WooCommerce positioned to compete with proprietary systems like Shopify or even Amazon?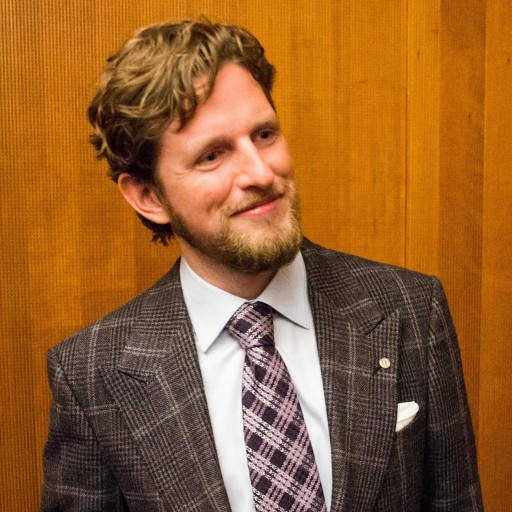 Matt's Response:
You should be able to have your clients add you as an admin to their WP.com site and you won't need their login, or is this something on WooCommerce.com? Right now WooCommerce is a developer-first product, that we're making easier and more accessible with every release, similar to WordPress in the 2000s. It's still the early days.
3. WP Tavern
Watching the WP Tavern struggling to keep writers recently feels a bit like a small town watching their local newspaper go under or be driven out of business by Rupert Murdoch or William Randolph Hearst. The Tavern is the paper of record for WordPress. When we write about anything, we almost always cite the Tavern's archives as historical artifacts. Jeff, Justin, and especially Sarah are the historians of this entire project and play a crucial role in documenting the grand experiment we call WordPress.
WordPress journalists, writers, and analysts belong, in my opinion, to that middle class of WordPress laborers that seems to be shrinking. While this is not an industry-specific concept (see the great Ted Gioia tackle an eerily similar concept for musicians), it may in fact go hand-in-hand with the great belt-tightening we're all about to feel.
While we know that Audrey Capital subsidizes the WP Tavern's efforts, what should we as the community be doing to ensure that work continues?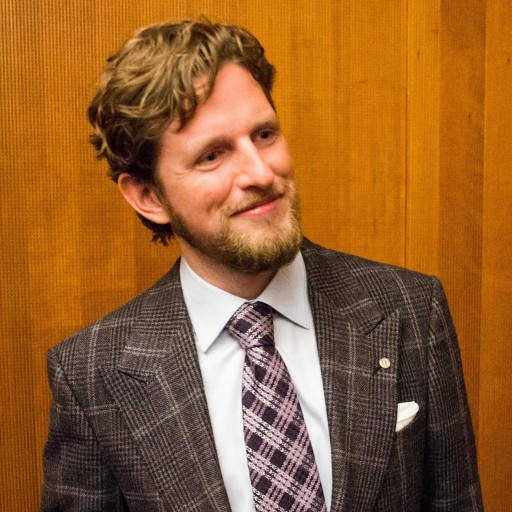 Matt's Response:
Sarah has been at Tavern for 9 years, and Justin was there for almost 3 before he decided to move into a different role (Developer Relations). Jeff was there for 6 years. So there's an average tenure of 6 years. Not sure the data supports your thesis. We're hiring a replacement for Justin, but it's big shoes to fill so we want to make sure we get someone good and may trial some different folks in the meantime.
4. Market Share is a Metaphor
I've heard you repeat this idea that we could migrate the backend of Tumblr to WordPress and that the market share numbers would massively increase. But I don't believe that's really the concern we're talking about when we talk about market share, and I don't think you do either. As you stated, "market share is not really a goal, but it is a result." Market share is really a proxy for the health of the larger ecosystem.
The concern for many of us is not just how many websites use WordPress – it's whether ACF will be here in five years, it's whatever happened to StudioPress, it's why was the navigation block ever approved to ship, it's whether we'll see the next Pippin's Plugins or any independent small businesses, whether open source can improve functionality at this scale, whether we can stay relevant against proprietary competitors, whether the entire project is just riding on the diminishing returns of it's initial success, whether you can hold us and tell us everything is going to be OK!
So I guess my question is, how does a proprietary tool like Day One or Tumblr using WordPress under the hood specifically help the broader community beyond increasing this arbitrary number that we've been championing every State of the Word? What does "Gutenberg can be a bigger contribution than WordPress" actually mean for the health of the ecosystem more broadly?
5. Leadership, Past, Present & Future
You talked a bit about "drifting through projects" for all of the various companies you lead, with Gutenberg bringing you back to WordPress in the past but Tumblr perhaps taking more of your attention recently.
Governance in WordPress is a hard topic. On one hand you can't really lead by committee, so I'm in favor of one unique vision driving WordPress for better or worse. On the other hand, given the scope of your businesses, and even just the scope of the WordPress project itself, it's hard to imagine one person having the spare brainwaves for everything here. In the Ruby on Rails world, there was quite the storm when their benevolent dictator was asked to share the keynote spotlight, but I don't see that same attitude in WordPress generally.
Who will the next (non-Matt) release lead for WordPress be and when do you see that happening? And beyond that, hopefully VERY far in the future, what happens when Matt Mullenweg wants to retire or even take a year off? Who defines the project roadmap and stands up at the State of the Word in the future? Is there a LamDA-driven Matt Mullenweg hologram waiting in the wings?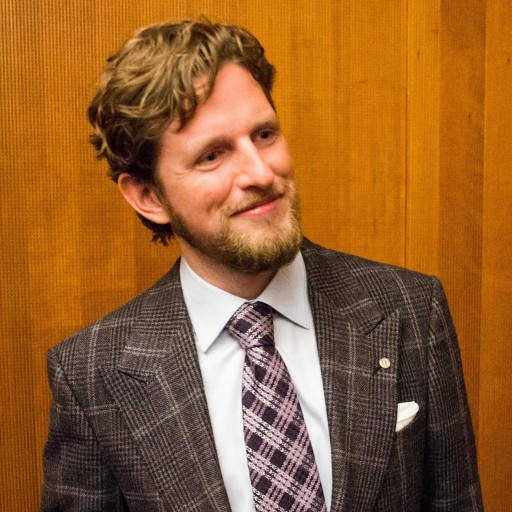 Matt's Response:
I hope you've noticed a lot more of Josepha and Matias in recent keynote events, and in fact if you go back you'll see many State of the Words had special guests. This has always been fun and I personally really enjoy seeing new people be part of the big talks.

Who will the next (non-Matt) release lead for WordPress be and when do you see that happening? After Gutenberg settled in core the release lead title has been more ceremonial and the real decisions and authority has been with the release coordinators, tech leads, triage leads, and the other leads, for example the 15 people other than me listed in the 6.0 release post: Héctor Prieto, Anne McCarthy, Peter Wilson, Adam Zieliński, Greg Ziółkowski, Ahmed Chaion, Colin Stewart, Nick Diego, Birgit Pauli-Haack, Milana Cap, Abha Thakor, Dan Soschin, Piotrek Boniu, Brian Alexander, and Channing Ritter.

And beyond that, hopefully VERY far in the future, what happens when Matt Mullenweg wants to retire or even take a year off? Who defines the project roadmap and stands up at the State of the Word in the future? Whoever I pass the baton to or the community decides is best.

Is there a LamDA-driven Matt Mullenweg hologram waiting in the wings? No but by that point maybe we'll be able to feed all the project activity and roadmap to the newest version of GPT-3 and it'll write an even better SoTW.
Softball Bonus Question: What is your day-to-day experience as a regular WordPress user? What are you typically doing with WordPress these days?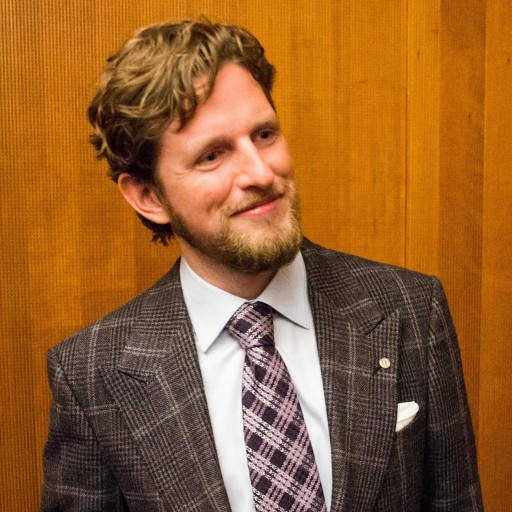 Matt's Response:
What is your day-to-day experience as a regular WordPress user? Fairly frustrating right now, to be honest. I'm always trying to break things and I often do. Blockquotes in Gutenberg are my nemesis right now.

What are you typically doing with WordPress these days? Tons of P2, a bit of writing, lots of testing. As I mentioned at WCEU I'm also mostly focused on Tumblr and thinking a ton about what code it can share with WP.com so we can power the back-end with WP and open source the algorithms and everything else that's unique to it.
If I were Matt Mullenweg, I probably wouldn't read this, and I definitely wouldn't respond to it. If I were Matt Mullenweg, I'd much rather be strategizing the future of Tumblr or sipping tequila on Antarctica with Tim Ferriss.
But I don't think it hurts to ask, even as a mental exercise for my own benefits. Like I said, if we did get answers from Matt, I believe they would be genuinely insightful and would make us all think differently about these topics.